Premises Liability Attorney In Miami
Injured in a slip & fall? In a pool accident? Call 305.967.7550
At Cohen Law, we are passionate about protecting the rights of injured individuals. One of the most common types of personal injury claim is a premises liability claim. This occurs when an individual is injured on property owned by another person.
Why Choose Our Miami Personal Injury Firm?

Client-centered service available 24/7

Personalized strategies and personal care

Trial-tested advocacy that has recovered millions of dollars

Free, no-obligation consult to start your case
If you were injured in a trip and fall accident, or a loved one was harmed on another person's property, you need to contact us at Cohen Law as soon as possible. We may be able to assist you by providing the dedication and assistance you need. You deserve to seek financial compensation for the medical bills, lost wages, and other losses you experienced as a result of your accident.
Give us a call or schedule your free consultation today!
Slip & Falls and Other Types of Premises Liability Accidents
The property owner is required to do everything possible to protect and care for visitors. This means cleaning up spills, removing trip hazards, fixing defective items, maintaining elevators, and paying responsible security guards if necessary.
Some of the more common premises liability accidents include:​
Elevator accidents
Stair accidents
Dog bites
Escalator accidents
Swimming pool accidents
Toxic exposure
Premises liability claims include a wide variety of different situations and cases. Essentially, any case in which you were injured on another's property could turn into a premises liability lawsuit if the owner can be held accountable. You can contact us at Cohen Law to speak with an accomplished Miami personal injury attorney and learn how we can help you with your case.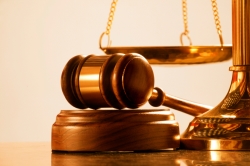 What Can Cohen Law Do to Help?
Whether a property owner was negligent by failing to mop up a spill or failing to monitor carbon monoxide, our legal team has the drive and the trial-tested insights to build a winning case for you. We are ready to personally speak with you in a phone or office consultation: Discover your legal options today!
LET OUR ATTORNEYS HELP!
Providing Individualized Attention
Fill out the form to the right to request your consultation. You will speak directly to a lawyer about your legal need.